Missions Publiques is a high-impact social entrepreneur whose mission is to bring the voice of ordinary citizens into international and global discussions and negotiations on societal challenges through the organization of citizens' debates. We are set in Paris, France.
We get citizens and stakeholders involved to improve governance and decision-making. We work at local, national and international levels, drawing on the expertise of non-experts to enhance the development of public policies and corporate strategies.

EUROCITIES was founded in 1986 by the mayors of six large cities: Barcelona, Birmingham, Frankfurt, Lyon, Milan and Rotterdam. Today, we bring together the local governments of over 140 of Europe's largest cities and over 45 partner cities, that between them govern 130 million citizens across 39 countries.
We influence and work with the EU institutions to respond to common issues that affect the day-to-day lives of Europeans.
Our objective is to reinforce the important role that local governments should play in a multilevel governance structure. We aim to shape the opinions of Brussels stakeholders and ultimately shift the focus of EU legislation in a way which allows city governments to tackle strategic challenges at local level.

More than just an everyday transport operator, Keolis is one of the world leaders in shared mobility. As an expert in multimodality, the Group is a partner of public policymakers who want to make mobility an asset for the attractiveness and liveability of their community. Dedicated to passengers and attentive to their individual needs, we work every day to provide more enjoyable, more human ways of getting around.

Polis is a network of European cities and regions working together to develop innovative technologies and policies for local transport.
Our aim is to improve local transport through integrated strategies that address the economic, social and environmental dimensions of transport. To this end, Polis supports the exchange of experiences and the transfer of knowledge between European local and regional authorities. It also facilitates the dialogue between local and regional authorities and other actors of the sector such as industry, research centres and universities, and NGOs.

AustriaTech acts as national coordinator within the framework of the international citizens dialogue on Automated Driving and supports the Austrian partners. AustriaTech is 100% owned by the Federal Ministry of Transport, Innovation and Technology.

The Consortium for Science, Policy and Outcomes (CSPO) is an intellectual network aimed at enhancing the contribution of science and technology to society's pursuit of equality, justice, freedom, and overall quality of life. CSPO creates knowledge and methods, cultivates public discourse, and fosters policies to help decision makers and institutions grapple with the immense power and importance of science and technology as society charts a course for the future.

The nexus Institute acts as national coordinator within the framework of the international citizens' dialogue on Automated Driving and supports the participating cities in Germany in the implementation process. For almost 20 years, the nexus Institute has been one of the leading institutes for the design and implementation of participative processes and events in Germany.

The Center for Smart Cities and Regions' (CSCR) mission is to advance urban and regional innovation to make more inclusive, vibrant, resilient and sustainable communities. Based at Arizona State University, we collaborate with interdisciplinary researchers, policy-makers, planners, entrepreneurs, industry and the public to enhance the ability of cities and regions to responsibly use emerging technological infrastructures and improve quality of life.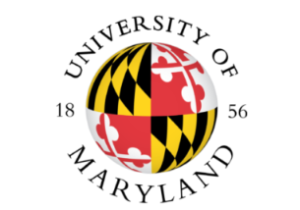 Science, Technology and Society Program at the University of Maryland College Park explores the powerful social, ethical, cultural, and political relationships that drive research and innovation. The program delves into the challenges of living and innovating in a world where emerging science and technologies are becoming increasingly interconnected, pervasive, and powerful. The program's primary goal is to give students analytical skills that help connect science and technology to broader social needs.

Involve is the UK's leading public participation charity, on a mission to put people at the heart of decision-making. Involve wants to build a stronger democracy that works for everyone – that gives people real power to bring about change in their lives, communities and beyond. Involve works at local, national and international level to set the agenda, build coalitions and make this vision happen through designing, delivering and evaluating world-class participatory processes and strategies.

Institute of Advanced Studies and Awareness is a non-for profit Portuguese association dedicated to the best practices in knowledge transfer, including life long learning, distance learning, good social practices, and citizens awareness, as well as the organization of high profile events.

Founded in 2004, l'Institut du Nouveau Monde (INM) is a non-profit organization whose mission is to increase citizen participation in democratic life. Today, the main areas of expertise of the INM are: citizen participation, participatory democracy, social acceptability, participatory governance, social entrepreneurship and social innovation.

Founded in 1998, Missions Publiques is a consulting firm working at local, national and international levels, drawing on the expertise of non-experts to enhance the development of public policies and corporate strategies.

TUMCREATE is a research platform for the improvement of Singapore's public transportation, including the deployment of electric and autonomous mobility. Researchers from Technical University Munich (TUM) and Nanyang Technological University (NTU) join forces and are funded by Singapore's National Research Foundation as part of the Campus for Research Excellence And Technological Enterprise (CREATE). TUMCREATE is made up of over 100 scientists, researchers and engineers led by Professors from TUM and NTU.

The Lee Kuan Yew Centre for Innovative Cities (LKYCIC) is a research institute in the Singapore University of Technology and Design (SUTD). The Centre seeks to stimulate thinking and research on the critical issues of cities and urbanisation and explore the integrated use of technology, design and policy to provide urban solutions.

ODRAZ (Sustainable Community Development) is a non-governmental, nonprofit organization gathering professionals from various fields who design and apply the sustainable development concept for local community benefit. It is an independent civil society organisation encouraging and implementing changes leading towards sustainability. ODRAZ operates at various levels, from local to national and international. It cooperates with civil society organisations, public, professional and business organisations, networks and experts.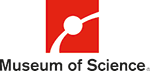 One of the world's largest science centers and New England's most highly attended cultural institution, the Museum of Science, Boston introduces well over one million visitors a year to science, technology, engineering, and mathematics (STEM) via dynamic programs and hundreds of interactive exhibits. Founded in 1830, the Museum was the first museum to embrace all the sciences under one roof.